I need to form a company that will maintain a home office (primary office) in my personal residence in Maine (1 of 2 physical offices, the other to be located abroad), conduct business and generate revenue solely outside of the US with the exception of management/consultant services provided from my home office (about 50% of company services). I do not wish to take the revenue of the company as personal income, rather to be paid a consulting fee or dividend from company income. Company revenue will payout some fees that will go to other consultants and the company will pay for office costs and any other business related expenses. I would be and remain sole owner of the LLC with survivorship rights for my heirs. Company profit will remain with the company and may be invested in various vehicles (stocks, bonds, etc) to provide further income for the company. Would it be more advantageous to form an LLC in Delaware or Maine? Delaware has no corporate taxes, but if formed in Delaware would I need to file as a foreign entity doing business in Maine noting the business circumstance described above, or does that circumstance actually constitute doing business in Maine by virtue of maintaining an office in my home there? Thank you for your consideration.
– Bob, Maine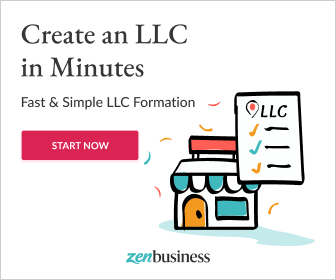 Answer
Your Maine office will probably count as transacting business in Maine, so you'd have to qualify as a foreign entity, particularly if you have employees at the office.
Is the LLC going to be taxed as a corporation or as a partnership?
The reason I ask is that if the LLC will be taxed as a partnership, the fact that Delaware has no corporate state tax is irrelevant because the LLC will pay no entity-level taxes anyway.
Instead, state taxes will be determined by the citizenship of the individual member receiving profits from the LLC(in your case, your citizenship in Maine).
If the LLC is taxed as a corporation, then the corporation can avoid state taxation at the entity level by incorporating in a state without state income tax on corporations. However, if you pay a salary from the LLC, then you will pay state income tax on that salary. Same if you take a dividend from the LLC.
So you will not avoid all Maine state taxes even if you form your LLC in Delaware (though you will avoid some).
As always, check with a tax adviser and attorney–I'm just a guy on the internet and I don't give legal or financial advice, just my opinions.
Back To LLC Questions & Answers