When Esso Oil decided to change its name, it reportedly spent over $100 million coming up with its new name: Exxon. For $50 million, I could have come up with that name and saved them half. The point is, while you're not likely to spend $100 million, naming your new business is a very important decision. In addition to the right company name, there are a few legal requirements for naming an LLC to keep in mind.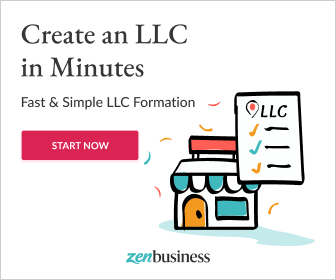 The LLC's Name Must Be Unique
This part is simple. There cannot be two similar LLC names in the same state. The easiest way to determine if the name you want to use is taken, do a search on state's Secretary of State page for business records. To look up information in each state do an LLC name search to see if there are any other businesses that have registered the same name as yours.
There are a few additional specific naming rules to be aware of. Differences in grammar typically do not make an LLC name distinguishable in the State's eyes. For example:
• LLC, L.L.C., Corp, Inc (Oasis Pool & Spas, L.L.C. vs. Oasis Pool & Spas, Inc.)
• Singular, plural, and possessive (Oasis Pool, LLC vs. Oasis Pools, LLC)
• A, An, The (Oasis Pools, LLC vs. The Oasis Pools, LLC)
• and, or, & (Oasis Pools & Spas, LLC vs. Oasis Pools and Spas, LLC)
• Hyphens, slashes, periods, commas (Oasis Pools and Spas, LLC vs. Oasis Pools–Spas, LLC)
LLC Names Cannot be Confusingly Similar to Another Business
This criterion is somewhat more subjective than above, but basically, revolve around trademark infringement and being distinguishable in the state you are forming the LLC.
What does "confusingly similar" mean, exactly? It means whatever the particular judge or jury says it does, usually, after you've been sued for trademark/tradename dilution, unfair competition, and a lot of other scary-legal sounding things.
The real test is whether the general public could confuse your newer company's name with another one for the intent of confusing the public and trying to get their customers, then it's possible that your name is confusingly similar. The two main criteria for confusingly similar names are
Similarity of name
Being in similar markets
If you adopt a name with a word or phrase that is very similar to a direct competitor in the same market, then you are likely to face charges of having a confusingly similar name. If, however, your name is similar to another company's name (but not identical), and you serve totally different markets, then you are probably alright. When in doubt, pick another name. Unless you enjoy dealing with lawyers and lawsuits and getting cease-and-desist notices. Being similar will also refer to other business types such as (a sole proprietorship, partnership, limited partnership or corporation)
Check uspto.gov and do a patent and trademark search to see that you aren't infringing on any rights with your business name.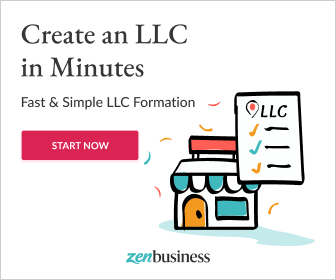 Prohibited Words
In some states, you are prohibited from your legal name using words that refer to units of government or a licenses profession (such as a bank or insurance company) unless you have the state licensing to operate that business.
LLC Specific Naming Requirements
The fact that your business an LLC also imposes requirements on your company by the state. While each state has slightly different requirements for LLCs, the general requirement is that your business name must end in one of the following:
• LLC
• L.L.C.
• Limited Liability Company
• Limited Company
Further, your LLC name CANNOT use terms such as:
• Incorporated
• Inc.
• Partners
Reserving Your LLC Name
Suppose you are not yet ready to file your Articles of Organization but have the perfect name picked out and don't want to lose it.
Fortunately for you, each state has its own procedures for reserving an LLC name. It consists of filing a form along with a filing fee (the amount of the fee varies by state). The length of time you can reserve a name for varies state by state.
When you do a business name search, you may come across a name that is registered but has an inactive or not in good standing result. An entity that isn't in good standing may be available to register if it has been inactive for a certain length of time, which will vary by state.
If you want some help reserving your LLC name services like LegalZoom
offer entity name reservation as well.
State Name Availability
Click on the links below to see how to search for LLC name availability in each state.
Protecting Your Name Online
Now with a perfect business name picked out, you may want to consider getting a domain name (URL) if you can find one that matches it. With a website all but required have your business noticed, you may also want to be sure the URL is available. It's far easier to get an LLC business name than a domain name with a .com so if you find it, I would consider getting it now rather than later. Even if you don't plan on putting a website up right away, you can secure a domain name for less than $10 a year and prevent someone else from acquiring it, until you are ready to build a website.