Last Updated on
When will a form operating agreement work, and when you do you need an attorney customize one?
The operating agreement is potentially the most complex document in your LLC.
Articles of Organization are standard forms for each state, and the SS-4 form to obtain your tax ID number is a single form for the entire nation. Document processing companies like ZenBusiness are great for processing documents such as SS-4 and Articles of Organization.
I would almost never recommend paying an attorney's rates to process simple documents like these instead of using a document processing service or a free template.
The operating agreement, on the other hand, is the core legal document for your LLC. Your LLC's operating agreement can be very simple or extremely complex. I've seen 100+ page operating agreements in practice.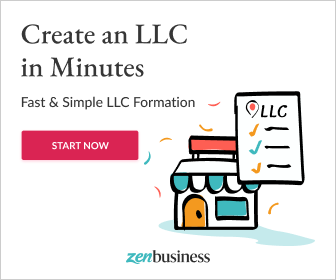 Where A "Template" Operating Agreement Can Work
All the major document processing companies that will form your LLC for you also offer the service of preparing a "customized" operating agreement. Now, understand that this customized operating agreement is not going to be as customized as what you would get from an attorney.
It's not possible with an automated system. However, there are certain situations where what I call a "semi-customized" operating agreement would work. If most of the following apply, then you can probably use a semi-customized operating agreement from a document processing company like RocketLawyer.
You operate a single member LLC
Your LLC is a brand new business and not a conversion of an existing operating business
Your LLC is funded with an initial capital contribution of cash (or checks), and not with depreciated property or property encumbered with debts
Your LLC is not operated by an outside manager-it is member managed
When you need to see a lawyer
In some situations, you need to see an attorney to have your operating agreement drafted. Take the savings you earned by using a document processing company to form your LLC and use it to hire a good attorney to draft your operating agreement. You probably need to hire an attorney to draft your operating agreement if:
You have a multi-member LLC (not your spouse), and the members have significantly different capital contributions and profit and loss sharing
The LLC is a conversion from another operating business entity such as a partnership or corporation
You have complex arrangements with outside investors who, for example, take both a security interest and equity interest in the LLC (including passive members)
You have a manager-managed LLC with some passive and some active LLC members
If you are unsure about which way to go, there is no problem in allowing LegalZoom to create a semi-custom operating agreement for your LLC, and then later seeing an attorney about modifying/updating it.
Operating agreements are not filed with the state (in most states), and are simply private contractual agreements among the members. Therefore, they can be amended and revised at any time.