My Husband and I live in Texas and would like to form an LLC to be able to buy and rent homes and maybe commercial real estate in the future.
What are the steps required to form the LLC?
I know that we need to fill and send the certificate of formation with $325 (in Texas).
Can our home operate as a registred agent location?
How do we get an EIN?
Do we need an operating agreement?
Thank you.
– Sara, Texas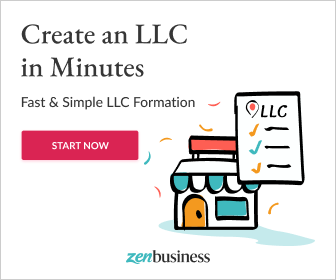 Answer
Here's a 30,000 ft. overview of forming your LLC:
1. File Articles of Organization in Texas (Texas calls it a certificate of formation, but it's the same thing).
2. Obtain your EIN from the IRS by filing form SS-4.
3. Draft an Operating Agreement for your LLC.
Yes, you can use your home as your registered agent address. A couple of things to consider before doing so:
Registered agent addresses are public record–you will get a ton of junk mail at your home
If your LLC is ever sued, the sheriff or process server is going to show up at your house. Using a registered agent service, the summons will go to your registered agent and then be forwarded to you in the mail
Anyone can find your home address by looking up your company's registered agent information on the internet
Texas law permits you to operate an LLC without an operating agreement.
However, it's generally a bad idea to do so. Without an operating agreement, you are subject to Texas' default LLC statute (the Texas LLC Act). For example, under Section 101.107 of the Texas LLC Act, "A member of a limited liability company may not withdraw or be expelled from the company."
So, if you want the ability, in Texas, to expel a member of an LLC or to have a member withdraw, you need to have a written operating agreement that provides that ability.
I would strongly recommend you obtain an Operating Agreement when you form your LLC.
Good luck with your new venture!
Back To LLC Questions & Answers