I have been with a company 14 months where another person filed the company registration papers with the state. A partnership agreement was draw up sent to my attorney we countered and ultimately the agreement was never agreed to or signed. Does that mean there is no partnership? What are my legal rights/risks in IL to walk away from the company?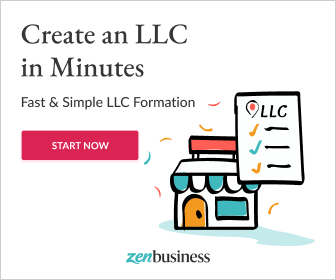 Answer
Is this a "partnership" or an LLC? I'm going to assume it's an LLC, and that you are using "partnership" in the colloquial and not legal sense. If they were drawn up by an attorney for an LLC, they would be labeled an "Operating Agreement".
You need to verify whether these "registration papers" were Articles of Organization (for an LLC) vs. the formation of a limited partnership under Illinois law.
First off, you really need to see a licensed Illinois attorney who is familiar with LLC and closely held business disputes (e.g. not the guy who fixed your DUI).
But, you can get yourself familiar with the overall picture, so you can follow your lawyer's reasoning.
Without a signed Operating Agreement, you're stuck with the "default" rules in Illinois under the Illinois Limited Liability Company Act.
805 ILCS 180/et. seq.
You can view the entire act here (grab a cup of coffee–you'll have a tough time staying awake reading this):
Illinois Limited Liability Company Act
You want to look at section 805 ILCS 180/35-50&70 (Dissolution/Dissociation).
Unsigned llc operating agreement legal?
by chris
(new hampshire)
I wish to leave an llc I have been a part of for a few months now. An operating agreement was drawn up but never signed by either party.
Is there any action I need to take at this point? I have not signed any documents, agreements, etc associating me with this llc, everything has been verbal and in good faith.
Can I simply walk away?
Thanks,
Chris
Answer
Is your name listed on the Articles of Organization?
Is your name on any bank accounts of the LLC, or have you signed any leases, opened a credit card, or any other activity that associates your name with the company?
If the answer to any of the above is yes, then the safest route is to formally remove yourself as a member.
Because you don't have a signed operating agreement with the other members of your LLC, you are at the mercy of New Hampshire's default LLC statutes.
You're going to need to see a New Hampshire attorney about this one to draft documents complying with NH law.
Another question about unsigned operating agreements:
What are the possible downfalls of not having ones name on an LLC , when you have a partnership?
(New York)
I own a business in NY and an LLC was formed in CT by my partner (where he resides) for this business. His is the only name listed on the LLC, but he is as I said a partner in the NY business. Will the fact that my name is not on the LLC have any repercussions on the business (or me personally for that matter) should the business ever become for sale, or, if there are any possible royalties incoming from an entity that may want to "buy-in" or invest in the property?
Answer
Some questions for you:
1. After the CT limited liability company was formed, did you transfer the assets of the NY business into the CT LLC? In other words, does the CT LLC own anything?
2. What form was the NY business in before your created the CT LLC? (e.g. did you have a partnership, a sole proprietorship, a corporation, etc.).
3. If the NY business was an incorporated entity, are there documents showing a purchase of the the NY business by the CT LLC?
Your interest in the LLC is not determined by who is listed in the Articles of Organization. It is determined by how many membership interests you own.
You should have documentation in your Operating Agreement stating what percentage of the LLC you own. If the LLC started out with your partner owning 100%, and then you purchased 50% of the membership interests, there should be a purchase and sale agreement for the membership interests.
Unsigned operating agreement
by David Smith
(Atlantic beach, Florida)
What is the legal standing of an unsigned Florida LLC operating agreement. I believe that no company is formed and the document can be change at will until signing.
Answer
I think you are confusing Articles of Organization with an operating agreement (this is a common mistake).
No LLC is formed until the Articles of Organization are filed with, and accepted by, the state of Florida.
If Articles have been filed and accepted, a company is formed.
The operating agreement governs how the LLC will be run. An unsigned operating agreement is not going to be binding (though an oral operating agreement is binding in some states), and therefore Florida's default LLC rules will govern the LLC.
Whether the operating agreement is signed or unsigned, it can be amended by written consent of all the parties to it.
Is this operating contract valid?
In March 2008, A, B and C, who are all US citizens based in San Francisco, enter into an Operating Agreement for their newly formed California Limited Liability Company. Each of the parties has signed the agreement by logging into a website with their personal username and password and clicking on an 'Agree' button after having the chance to scroll through and read the agreement.
Answer
I would ask an attorney about this one. There might be an electronic signature act that covers these types of agreements.
Is there no paper document as well?
Courts are very old fashioned, and they like paper (if this were to ever go to court).