In Missouri, when forming an LLC, I'm asked for the "specific purpose" of doing business. If you put something, for example, online selling, does that mean that in the future if you decide to sell artwork from your home or out of a brick and mortar that you couldn't do it from that business?
Thanks.
– Jackie, Missouri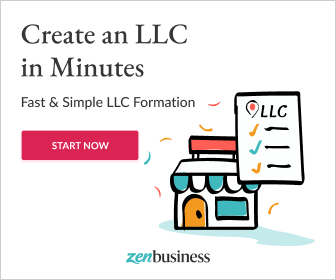 Answer
The business purpose statement is different from a mission statement.  The purpose statement is used in many states when forming an LLC while a mission statement is an explanation of the values of a company.
In the old days, corporations had very defined statements of purpose.
If the corporation performed business activities not defined in their corporate charters and/or articles of incorporation, these acts would be considered ultra vires, and voidable by the company under certain conditions.
This could cause a lot of problems for anyone dealing with that business–they would literally have to read the corporate charter before engaging in a transaction.
That sounds confusing, right? Well, you're not the only one confused. Which is why many states, including Missouri, permit the following Limited Liability Company business purpose example:
"Any or all lawful business for which a limited liability company may be organized under the laws of the State of Missouri"
Taken from Missouri limited liability company Articles of Organization Instructions.
In the Articles of Organization listing the LLC purpose statement should include at least one sentence which defines the specific purpose for which the company is organized (for example, what it will do to make a profit).
Some states will allow the generic general business purpose statement which keeps your options for other business activities in the future. Some states require additional information. It's worth noting that the LLC statement of purpose can be changed, but will typically require a form and filing fee to allow the change to be made.
So, here's a solution. Enter one sentence explaining your business's main activity as you think it will be now. Then, add the following general purpose statement to the end of the sentence:
"and all other legal acts permitted by limited liability companies."
If you are forming a real estate holding company, for example, it could read:
To purchase, sell, hold, own, and operate real property within the state of Missouri and all other legal acts permitted by limited liability companies.
This will protect you in case your business direction changes over time.
Back To LLC Questions & Answers
Also see What is a Registered Agent